Mission CMEcuador is funded primarily from the fees physicians pay to participate in the individual missions. Those fees do not always cover all the expenses incurred and allow little room for ongoing growth and development.
While our medical mission work is greatly appreciated when it's available, if brigades are not sustainable and ongoing, they represent a mere "band-aid" on an ever-present wound. Our goals are to not only to expand and offer a wider array of medical care and services based on the diagnosed needs of our patients, but more importantly to present an ongoing and regular presence that villagers can count on for quality medical care.
Your funding is not just important, but absolutely necessary if we are to meet those goals. We need your support. The people of Ecuador need your support.
$5,000 Annual Gifts
Pending the effects of COVID-19, we plan to schedule multiple medical mission trips annually. By providing a $5,000 USD contribution, this will add significantly to our capabilities for each trip. One-hundred percent of your funding will be used to enhance medical care, service availability, medical supplies and other management resources necessary for the success of each brigade.
With your Annual Gift, you will be honored and recognized at both our opening and closing ceremonies with the medical staff and participants.
You will also be listed as an Annual Giving Sponsor on our web site and you will receive a framed certificate to display at your business or office. Further, with your permission (and as the opportunity arises), we will promote your business at conferences and with various press releases acknowledging and thanking you for your gift.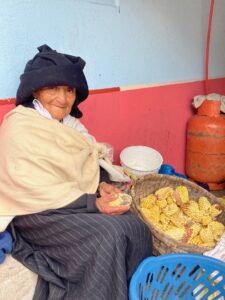 Individual Sponsorship – While we appreciate Annual Giving Sponsor contributions from corporations and organizations, individual donors are equally important to our cause! As an individual donor, your money will also go directly to MissionCMEcuador to support all aspects of our program.
If you wish to give, but are uncertain how or how much, please contact us and we will help you decide. The people of Ecuador can benefit from nearly any contribution of funds or goods. For gifts of goods or products we require they be shipped directly to our Ecuadoran support staff, and we ask you to speak with us first as not all goods may be permissible or importable to Ecuador. For funds of any denomination, we will assist you in your preferred manner of giving. We have various methods for accepting funds and we will insure your needs are met in any funds transfer. Wether you are a one time donor, or an annual supporter, we truly appreciate your generosity!