Planning, Packing, Registering with Ecuador for licensure … getting ready for any mission trip requires getting your ducks in a row to make sure nothing is missed and you are well prepared and ready for travel both to the country and in-country.
First, Ecuador requires board certified U.S. trained physicians to secure an Apostille as proof of training and approval by the Ministry of Health to provide any medical services in Ecuador. While the process is relatively simple, it is very structured. So, be certain to complete all actions as required and allow at least two to three months for complete review and approval.
Trip Requirements: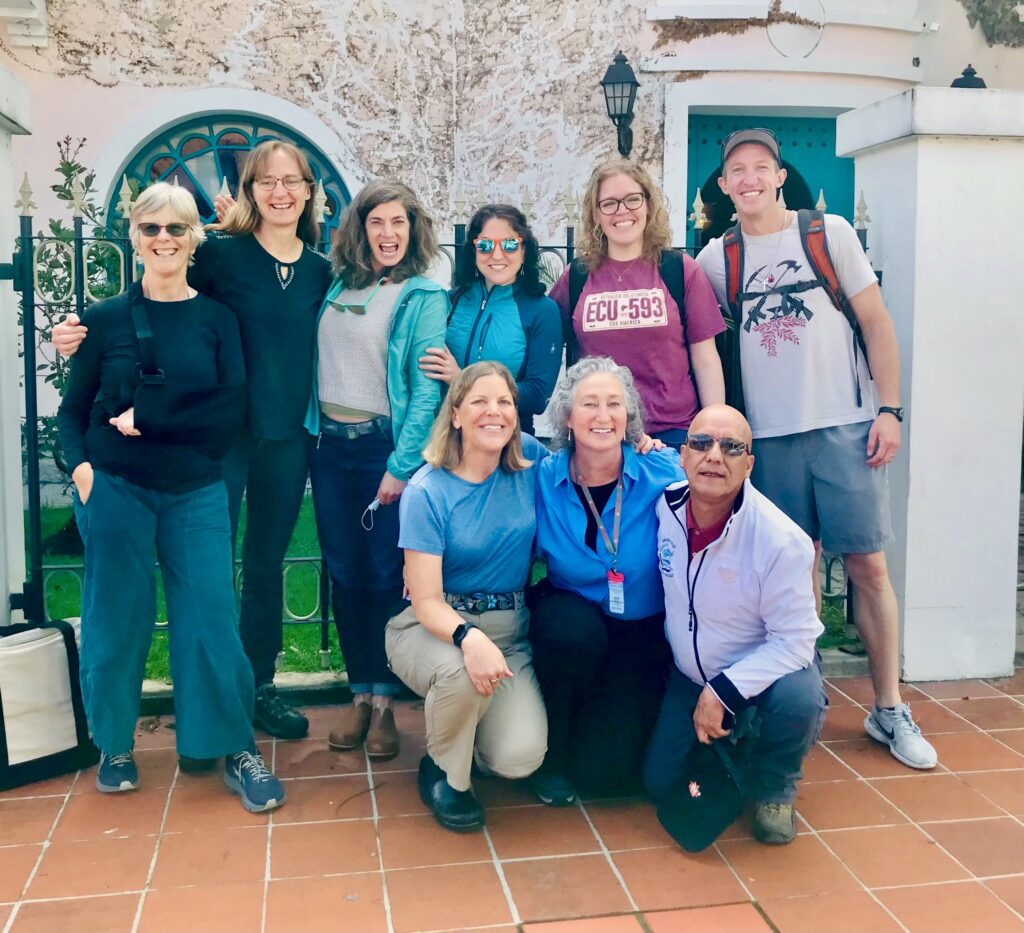 The next scheduled trip is TBD. If you are interested, please reach out via our Contact Us page as soon as possible. In addition, if you sign up on our Contact Us page, we will send you a email updates with relevant information. There is no obligation for this service.
Financial Obligations – A non-refundable deposit of $500 is required to hold a spot for your participation. The remainder of the trip fee will be due at least 60 days prior to departure. If you cancel within 60 days of the departure, we will NOT be able to provide a refund. For most participants, it has been possible to apply CME funds from their employer to off-set this educational experience. Of note, the trip price does not include your airfare to and from Ecuador. And, it is highly recommended that you purchase a fully refundable airline ticket in the event that the trip needs to be cancelled due to unforeseen circumstances, such as Covid restrictions, etc.
In order to treat patients in Ecuador these items are required and must be submitted with your deposit:

Copy of your active state medical license
Two color copies of your Passport (expiration must be at least six (6) months from the anticipated date of return from the trip)
Also required to be submitted at least 90 days prior to the trip departure date is an Apostille

The Apostille is an official document required by the Ecuadorian Government for any medical professional entering the country who desires to provide medical treatment. To obtain an Apostille, first you must obtain a notarized copy of your valid and current state medical license. In the state of Colorado, the EXACT WORDING from the notary "I certify that this is a true and correct copy of a record in the possession of ________." It must be dated and signed by YOU and your notary. Then, this document must be mailed to the Office of the Secretary of State in the state in which you are licensed along with a stamped return envelope. For more information in the state of Colorado, reference authentications@coloradosos.gov. If you are coming from a different state, please contact the Secretary of State in your state. This process requires a nominal fee (generally between 5-15 dollars). The Secretary of State office will place an official seal on your document and mail it back to you. Allow at least two weeks for this process. Then, you must mail the document to MissionCMEcuador. If this document is not received at least 10 weeks prior to the departure date of your trip, while you can still participate in the trip, you will not be able to treat patients.
Our team has developed a comprehensive Packing List and Immunization Overview for Ecuador. This information will be forwarded to you upon registration.