The Week at a Glance
MissionCMEcuador staff has worked diligently with the Local Ministry of Health and other Government Leaders to identify Otavalo, Ecuador and the surrounding territory as the focus for our medical brigades. Otavalo is located two hours away from the capital city of Quito.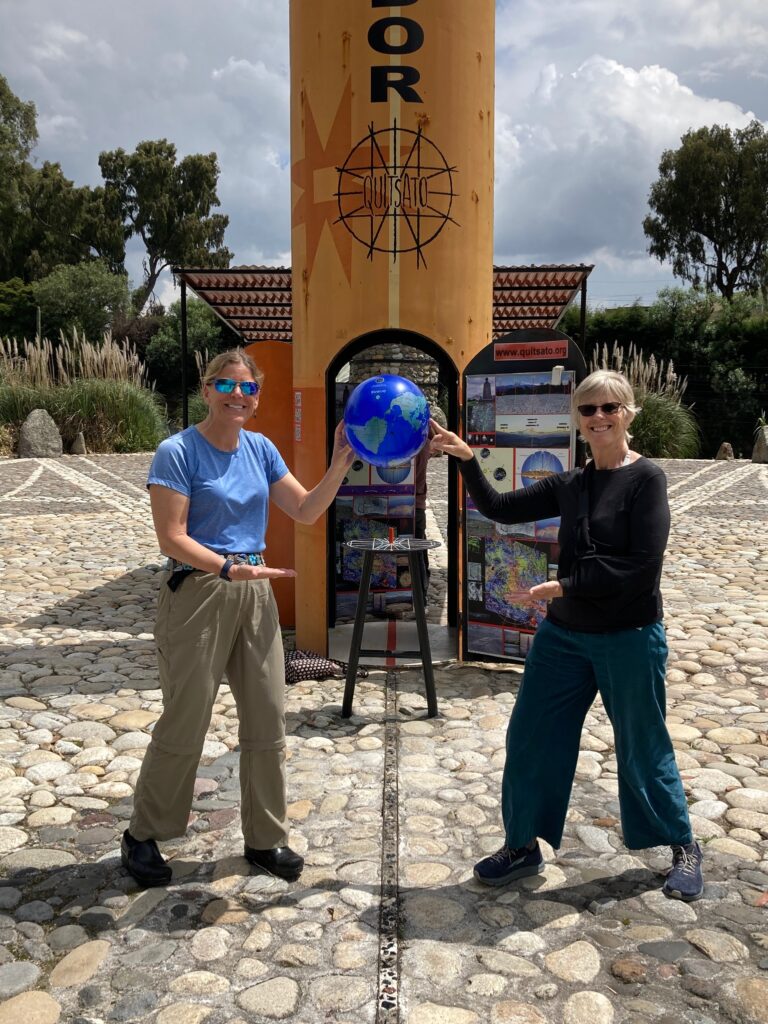 Each trip will launch from Quito and you will be responsible to book your air travel to that city. There, our team will meet you and provide transport to a boutique hotel in Quito to stay for the night. The following day will be spent acclimatizing and sight-seeing en route to the beautiful town of Otavalo. One of the tour stops will be at "La Mitad del Mundo" or the "Middle of the World" which is unique and very interesting. Along the way, the group will have lunch at a picturesque restaurant situated on a lake with a mountain backdrop.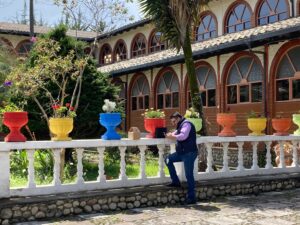 Upon arrival in Otavalo, the group will settle into the hotel and become familiar with the new surroundings. The following day will be filled with CME programming. The lectures and hands-on presentations will be with presenters from the local medical school and ministry of health in the morning and at the medicinal garden and sanctuary of a Shaman Educator in the afternoon.
Each evening you will have the choice to join the group for dinner or venture out on your own. As part of the cost of the program, breakfast is included every day, and lunch is included on all of the clinic days.
The next four days will be dedicated to clinic work. On these days, there is a wonderful opportunity to participate in guided house calls. This involves walking through the local community (sometimes on steep terrain) with a healthcare team to assess patients in their home environments. Many of our past participants have told us that this was their favorite part of the trip.
On the final day of the clinic, there will be a closing ceremony where certificates are presented to both the USA and Ecuadorian participants.
Before leaving Otavalo on the last day, there will be an opportunity to experience the largest open-air market in the country. At this market, there will be ample opportunity to purchase souvenirs for friends and family back home.
The following is a typical schedule while in Ecuador: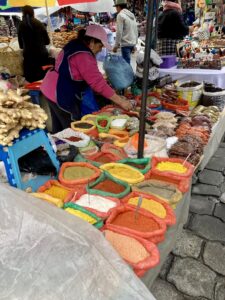 Arrive Saturday late evening
Transportation to the hotel
Sunday, sight-seeing and transport to Otavalo
Monday, CME programming
Tuesday through Friday, medical mission work (one scheduled afternoon off)
Friday evening, closing ceremony with certificate presentations to the USA and Ecuadorian participants
Saturday, optional tour of Otavalo Market (one of the largest open air markets in the world)
Saturday afternoon, return to Quito where the group will have a farewell dinner prior to arriving at the airport for departing flight
Note: The Galapagos Islands and Machu Picchu are in the region and may be desirable destinations to add-on at the end of your trip!